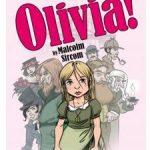 Our musical preparation has begun. The Year 5 & Year 6 students have started work on the complex job of producing a musical with the guidance of Mrs Dumitru & Ms Gardiner.
Miss Williams, a skilled dancer, has choreographed all the class dances and is helping the classes to learn them. We are so lucky to have such a skilled staff.
The students have begun to research the period in which the musical is set and why the social environment was the way it was.
Our next job is to review the script for props and backdrop ideas before we move on to costuming for the main cast members.
Due to the restricted preparation time we will have all the non-cast members in a production tee-shirt which I will get printed for them. If there is anything you need to provide, we will let you know by week 6.
How do we get tickets? I hear you ask.
St Thomas front playground will be where we stage the musical as the concourse is still closed. The wonderful people at AV1 are going to get the stagging and audio-visual set up for us. We anticipate we can seat 220 within COVID-19 safe guidelines at each performance. There will be 2 matinee and 2 night performances to cover everyone.
Once we have a better idea of our costs we will generate a seating plan and get the tickets up for sale two weeks before the show.
We will be videoing the performance and you will get access to it for family members unable to attend.
We are getting very excited!
My little sister Michelle passed away on Sunday19 July.
Thank you to everyone who has kindly kept her and my family in their thoughts and prayers over the last week.
It has been a tough time for all who knew her.
She passed away too soon.  May she rest in peace.