Olivia The Musical – Photos and Videos
Our wonderfully talented students and staff along with the AV1 Media Team braved pouring rain and bright lighting to stage OLIVIA last week. I would like to thank the students and staff for their dedication to the event this year.
There were a few times when I thought our musical would not go ahead and other times when we planned for one method of staging to only have that knocked out because of increased COVID restrictions.
While not having an audience would seem a disappointment for the performers I think it actually quelled the nerves of some of our shier actors and singers and allowed them to shine.
I have received the photo links for the two nights and share it here:
https://littlelovephotographysydney.pixieset.com/olivia/
The password which I will share through COMPASS will be needed if you wish to download any of the photos. Please don't share the password beyond our parent group. You will also need to add your email address just to give us a record of who is accessing them. There will be no spam sent to you from the company.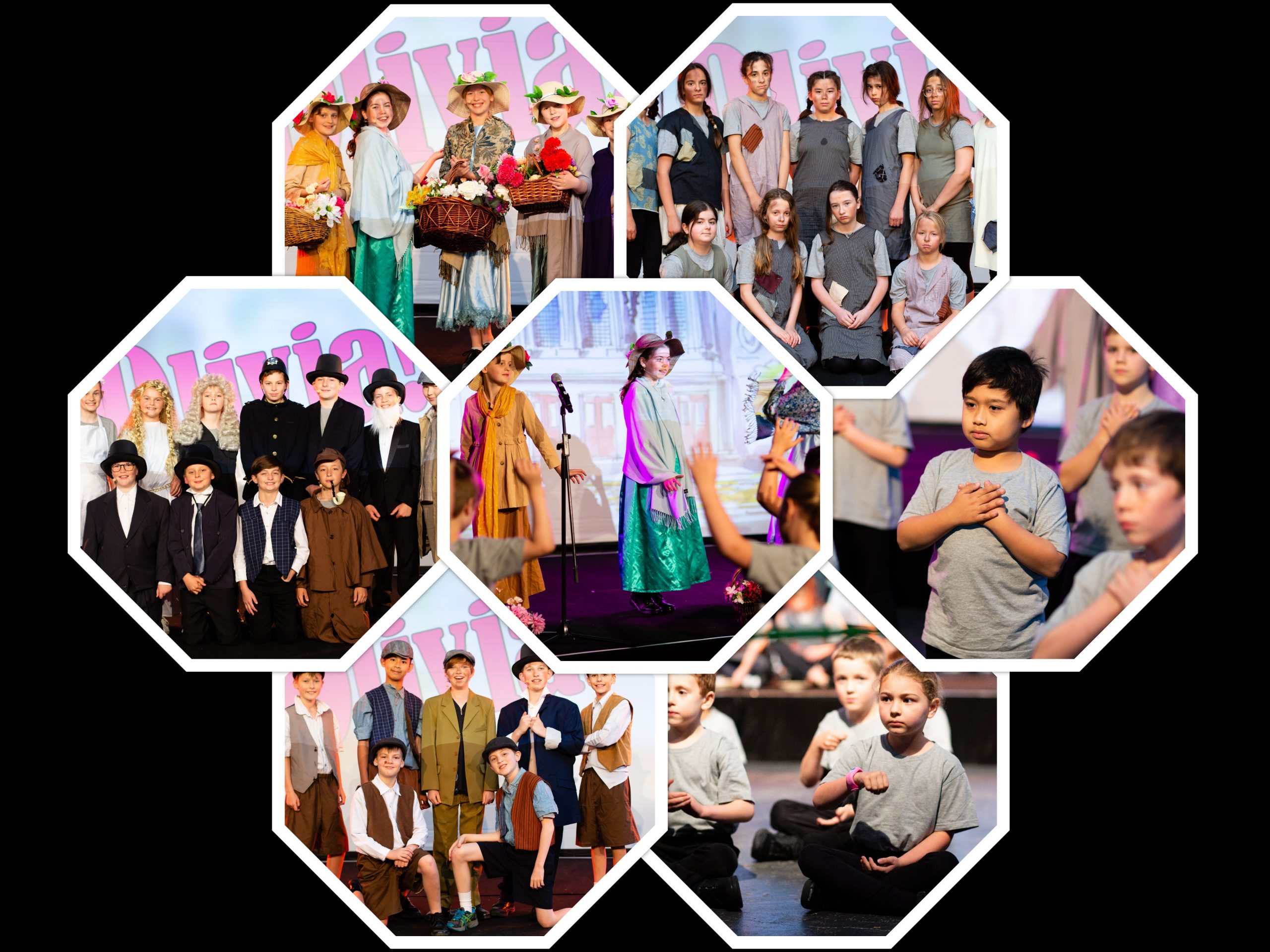 In case you missed the video links last week here they are again.
St Thomas's Olivia Video Link for Thursday 2020
Password is Tomthur20
St Thomas Olivia Video Link for Friday 2020
Password is Tomfri20
When you click on the link you need to delete the password already entered and enter the one provided.
See below
Building the St Thomas of the future
Bigger, more flexible classrooms and better functioning administrative areas
Fully funded project, no increase in school fees
Completed ready for start of school 2021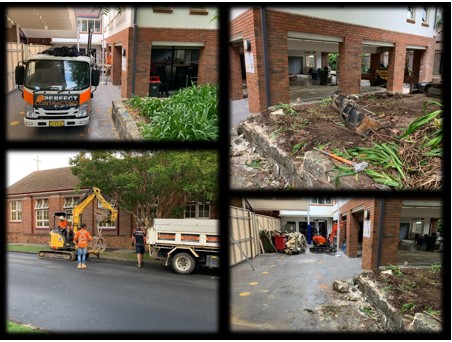 And an appropriate poem ….
"Boom, crash, it's a horrible sound
That bad noise that's coming from the ground.
The walls are shaking
The ground is quaking
The school should be shut down!
The noise makes people frown
Please Mrs McKeown, listen to Year 3
The noise is too horrible for the class and me!"
By Marshall D & Hamish C (3Y)
P&F 2021 Positions
Last night the P&F members for 2021 were voted in as per below:
| | | |
| --- | --- | --- |
| ROLE | NAME | NAME |
| President  | Jonathan Molloy | |
| Vice President | Klaus Hahn | |
| Vice-President | Katie Branson | |
| Treasurer | James Killian | |
| Secretary | Kirilly Conroy | |
| Social Committee | Toni Gooley | Angela Dobbin |
| Pastoral Care | Rebecca Nolan | Fiona Thistlewood |
| Uniform Shop | Charlotte Menzies | Grace Lee |
| Diocesan Parent Council | Julie Adam-Smith | |
Thank you all for accepting your positions and the responsibilities that go with these roles
I also want to thank the outgoing P&F executive team and committee heads for all they have done for the children and St Thomas community in 2020.
Robbie McKegg, Vanessa Mackett, Charlotte Menzies, Liam Donohue, Lisa Mayoh, Mary Hare, Fiona Thistlewood, Kate Sheppard and Sally Williams.