Kiss & Ride Reminder
The Kiss & Ride Zone operates under 'No Parking' traffic rules. Stopping for more than 2 minutes is not allowed in a No Parking area, therefore, the Kiss & Ride Zone cannot be used for parking between 8 am – 9.30 am and 2.30 pm – 4 pm on school days. Putting on Hazard Lights does not mean you are allowed to park illegally – "Obstruct traffic or pedestrians" incurs a fine of $112 and 2 demerit points.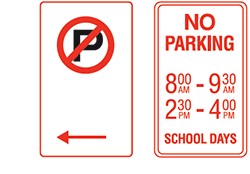 Kiss & Ride on High St commences at the following times for these grades and for siblings:
From 3:00 pm for Kinder & Year 1 (plus older siblings)
From 3:10 pm for Year 2 & Year 3 (plus older siblings)
From 3:15 pm for Years 4-6
Kiss & Ride continues until 3:30pm at which time any uncollected children are brought to the front playground and supervised until 3:35 pm.
Procedure:-
The first car in the line moves to beside the gate (cone 1)
There will be cones for the subsequent two positions (cone 2 & cone 3)
Children will be called and ready to get into the first three cars (Cones 1-3).
The teacher on duty will call the family names for the next three cars and have them waiting for their cars to move to the front of the line.
This process allows six cars to wait.
There are more details available about the Kiss & Ride Procedure on Compass/School Documentation/Parent Forms.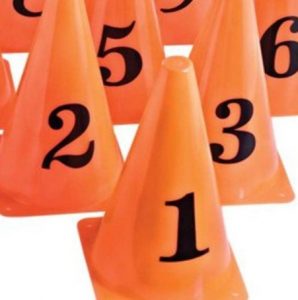 Progressive Achievement Tests
Progressive Achievement Tests, commonly known as PATs are multiple-choice tests designed to help teachers determine achievement levels of students in Mathematics and Reading. The test results help teachers decide what kinds of teaching materials are needed and which methods or programs are most suitable for their students. The PATs can pinpoint areas where your child is doing well or poorly. The PAT is not a definitive diagnostic test but just one test of many that will build a picture of your child for the teacher.
There is a common achievement scale for all tests within a learning area. PAT scale scores allow teachers to compare achievement on the tests within each learning area regardless of year level and the specific test completed and to monitor progress over time. They provide overall descriptions of the types of skills mastered and those still to be developed based on test performance.
At St Thomas PAT is carried out at this time of year, every year, to provide teachers with additional information on student learning so they can triangulate data collected over the semester for reporting and as part of the handover process for next year.