WELCOME TO WELLBEING Week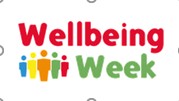 Week Six every term at St Thomas is Wellbeing Week. During the week we have a number of initiatives to support student and staff wellbeing. Students enjoy a homework free week, however we do expect children to complete their daily reading. Our year 6 leaders design activities for the students to participate in at recess and lunch. During class students are often provided additional time for meditative prayer or mindful colouring.
Maths Olympiad

This year the Maths Olympiad Competition has been modified to accommodate the time we were doing Home Based Learning. Selected students from Year 4, Year 5 and 6 are participating and we thought it would be fun to share a typical Maths Olympiad question with the wider community.
In the multiplication shown, different letters represent different digits.
What three-digit number does SAY represent?
SAY
 3  X
BABY
Compass Reminder

Thank you to those parents who enter absences notes into Compass on the day your child is away from school for a full day (NOTE: please do NOT enter a note if they are only going to be absent part of the day).
If you child is absent a text message is sent with a link to click on so you can enter the reason for the absence on the day. If your child has been absent and you have not entered a reason please take the time to do that now. When you log into Compass you will see Attendance: Attendance Note Required with a link to assist you.