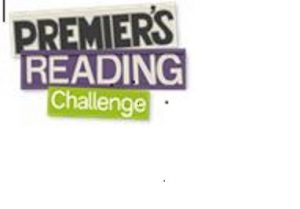 NSW Premier's Reading Challenge – Commencing March 4th 2019
We encourage all our students to participate in the NSW Premier's Reading Challenge every year. Last year, an impressive 170 students completed the Challenge. Children can read with parents and/or independently, depending on the level of the student. K-2 teachers will be reading some PRC books in class. These will be added to each student's reading record. Detailed information about the PRC is provided on the website https://online.det.nsw.edu.au/prc/home.html. If you would like your child to participate and they've participated in the past, you can log in using the details given to you in the past years.
Privacy information
All students completing the Premier's Reading Challenge will receive a PRC Certificate and appear in the Honour Roll. The certificate shows the student's name and school. Only the student's name, however, will appear in the Honour Roll with no other identifying factors. Participating schools appear as a separate list. Parents must be aware of the conditions of entry if their child participates in the Challenge.
Students who do not wish to receive a certificate or be in the Honour Roll should not register for the Challenge. These students may do the Challenge unofficially; they may use the PRC booklists and can seek recognition in their local school community but they cannot enter an official record.
A Gold certificate will be issued after the fourth year of completion and Platinum in the seventh year of completion.
Library News
It is wonderful to see the children enjoying their borrowing time in the library. Some lessons start with a 'Book Club' session, where children share the books they have borrowed with classmates. This is a true indication of those who have discovered the joy of reading. The children are encouraged to borrow books that are age and ability appropriate. It is wonderful that some students have books at home that they are enjoying, but even so, I advise them to borrow a variety of books. For example, if the children are reading a novel, they may borrow a non-fiction book to support a hobby (eg drawing), or a picture book for an easy relaxing read. Immersing and helping the children with literature is key.
In order to borrow, the children must bring their library bags and books to school each week for their library lesson, except for Kindergarten children who borrow on Mondays. If children have misplaced their library bags, these are available for purchase at the uniform shop. In the meantime, a waterproof bag would suffice.
Thank you to Mireille Carey for designing and donating a beautiful library poster at the end of last year.
Talin Ekmekjian
Teacher Librarian & ICLT Coordinator