From The Executive Committee
P&F meeting – Wednesday 5 June 7 – 8pm
Mark our next P&F meeting in your diary now!
And a warm and delightful read written by our very own P&F secretary Lisa Mayoh!
https://www.news.com.au/lifestyle/parenting/kids/why-this-is-my-favourite-time-of-the-week/news-story/b3ef9175dd66d7bef28ff8b3ae0e5a79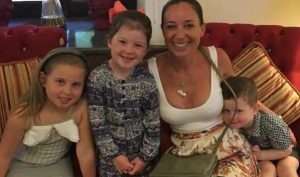 Robbie McKegg        robynjanemckegg@gmail.com
Vanessa Mackett       vmackett@gmail.com
Charlotte Menzies     charlotte.menzies@gmail.com
Lisa Mayoh                lisamayoh@hotmail.com
From The Uniform Shop
Next Uniform Shop Open – Wednesday 3 April 8.30 – 9am
For the Clothing Pool, just a reminder we are open this Wednesday April 3. Get in early to stock up on winter uniforms! Donations of old clothes are gratefully accepted but please only those that don't have holes or paint stains. If your clothes are damaged, you can still help by donating them to H&M who accept second hand clothes in any condition for their recycling program – and you get a discount voucher for your efforts!
Kate Sheppard          katehsheppard@gmail.com
Fiona Thistlewood    fshailer@hotmail.com