Congratulations to Christiano at NSW Cross Country Championships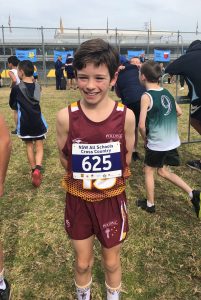 While our students were battling it out on the athletics track last Friday, Christiano C represented Polding at the NSW Cross Country Championships at Eastern Creek.Being 8 years of age, Antonio was competing against the 9 years olds also. He ran his best time yet of 7.47 and finished in 8th place, out of 75 boys.This is a fantastic result and we look forward to great things in the future from Christiano. Well done Christiano!
Good luck to Isa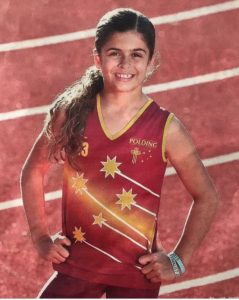 bella B who is attending the NSWPSSA Athletics selection trials at Homebush this Thursday 8th August. If successful, Isabella will be attending Nationals in Darwin later this year!
Our school Athletics carnival was held last Friday at Dunbar Oval, and once again, we were blessed with beautiful weather and the day was a great success.
Congratulations to HUME, the winning sport house!
Thank you to all parent volunteers who gave up their time to assist on the day. From marshalling, to recording, running errands, first aid, photography, supervision, and everything inbetween, these days are not possible without your ongoing support, so your assistance is greatly appreciated.
Thank you also to all the St Thomas staff for your support in making the day a great success – the organisation in the lead up to the day, and on the day itself does not go unnoticed. An extra special thanks should be given to the wonderful teachers who tested their athleticism against the sports captains in what proved to be a photo finish:)
A cluster team is still being determined based on the results from the day. Any students successful in qualifying for the cluster athletics carnival (scheduled for the 20th August) will be notified as soon as possible and a team list will be placed on the sports noticeboard.