KINDERGARTEN (Carolyn Curtin)
During STEM week KY were being architects and builders. We had been studying fairy tales, so decided to design and build a better house for the three little pigs, which would withstand the power of the big bad wolf. We practiced building with a range of classroom resources and assessed their appropriateness, and designed and built houses of straw, sticks, toothpicks and marshmallows and duplo bricks. KY had a great time creating, making, failing and rebuilding over the week, and developed a great attitude towards trial and error.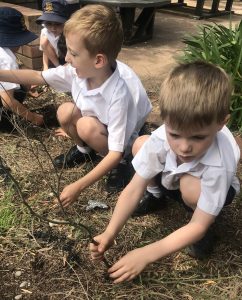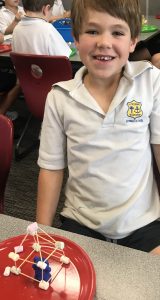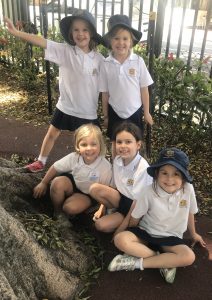 YEAR 1
This term, Year 1 have been learning about dinosaurs. Below are some of the many fun activities that we got to explore during STEM week:
Dr Anne, a palaeontologist, came and taught an exciting lesson about dinosaur anatomy and how to sketch a variety of dinosaurs with armour.
Our students got to pretend they were paleologists and participated in an excavating activity.
Students measured the length of various dinosaurs.
Students designed their own dinosaur armour and wrote an information report about their findings.
During STEM we have been learning about what dinosaurs like to eat. Mrs Karen Minogue, a food technologist, came and taught our students how our senses help us to identify different types of food.
Finn from Year 2 came to Yr 1 and gave an engaging presentation about dinosaurs. Thank you, Finn!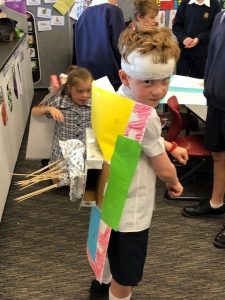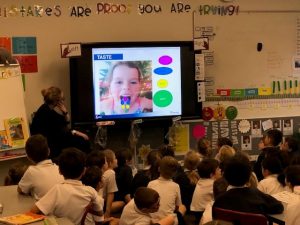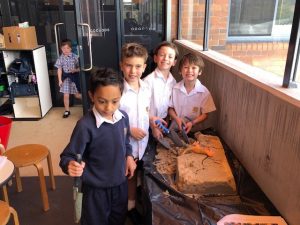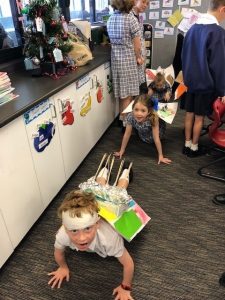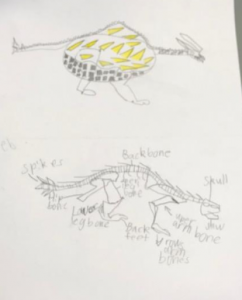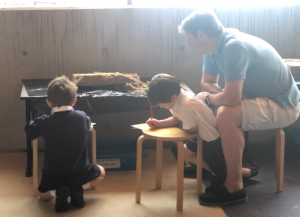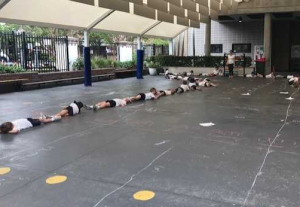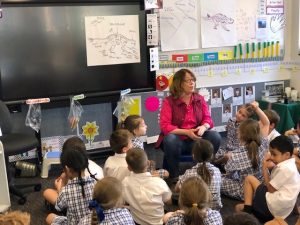 YEAR 2
Our challenge was to build a functioning bridge.  We built our bridge in STEM Week and we had 3 days to build it.  I think it was the best STEM task and it was super fun.  I would love to do it again.    –By Eli B
As we were building our truss bridge we had problems with the bridge but when we got together as a team we managed to fix it.  We chose a truss bridge because it was one of the easier bridges to make and it was the one we agreed on.  STEM stands for Science, Technology, Engineering and Mathematics.  When we finished making our bridge, we tested it.  Our bridge could hold 6 cars, and more than 20 toy people plus Mrs Jones's phone and the class bell!!  We had a great time. By Sophie P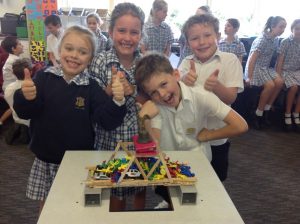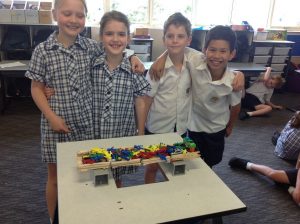 YEAR 3 (Bec Stuart)
The Yr 3 STEM project was exciting for everyone involved. Our task was to design and create and efficient chariot that was powered by a 'Sphero'. We then had to design a race track and code the Sphero to complete the track in the shortest possible time. There was lots of planning and research involved, and we were able to experiment with different coding apps on the iPads. We tested our tracks and chariots and then made improvements along the way.
Our open classroom morning was a great success, and everyone loved watching the Sphero's drive around the race tracks. Overall it was such a fun week of learning!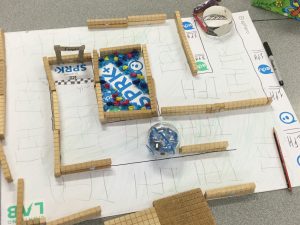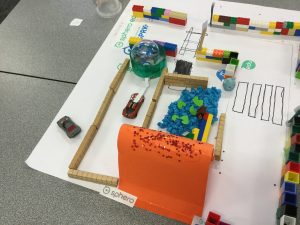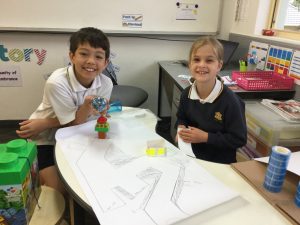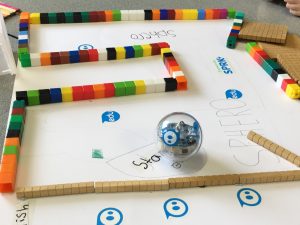 YEAR 4 – Passive Houses (Howard Dahdah)
According to researchers (https://www.thelancet.com/journals/lancet/article/PIIS0140-6736(14)62114-0/fulltext), more Australians die in cold weather not in warm summer heatwaves. A great part of this comes from the fact that Australia's houses are designed poorly for our conditions.
In our STEM unit we challenged the children to design passive houses and annotate their reasons for the designs. Good passive design ensures residents remain thermally comfortable with minimal auxiliary heating or cooling in the climate where their houses are built. As such, passive design utilises natural sources of heating and cooling, such as the sun and cooling breezes.
The children had to consider a range of factors that help contribute to comfortable living all year round: insulation (the R values of ceiling and wall batts; orientation (with north facing living areas essential); glazing (most of the heat in your home is lost through windows because 'warm air follows cold'); shading (eg eaves and retractable awnings) and ventilation (through the designs of the plants in your garden).
We had a range of speakers: Paul Harrold spoke about electricity and how much power different heating and cooling appliances use; Anthony Gunther came from Viridian Glass and demonstrated the range of amazing technologies available for windows today; Frankie Bacic discussed the building envelope and the considerations for roofing and home layout; and Jon and Mary Hare told us how you can utilise solar as a way to power your home. A very enlightening week overall.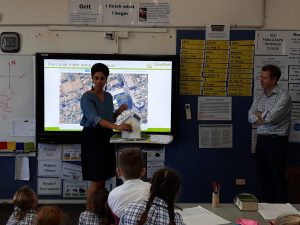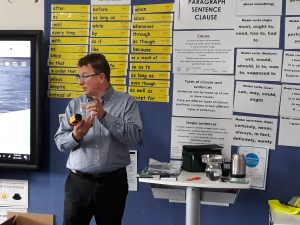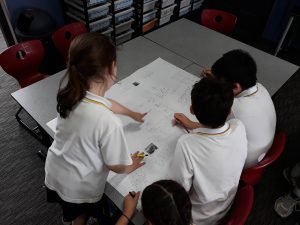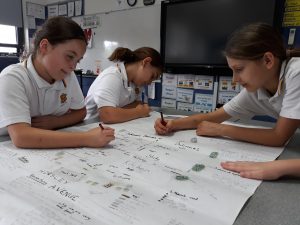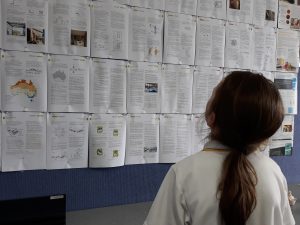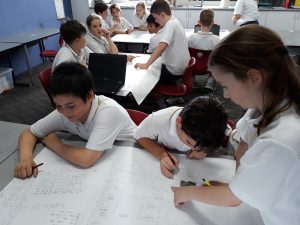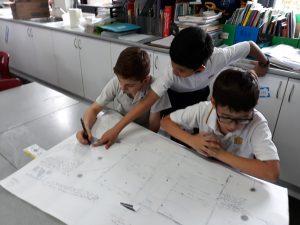 STAGE 3 are Forensic Archaeologists
Driving question:  How can we are forensic archaeologists explain, to the school community, the purpose and the results of an original expedition and how this information has now come to light?
Scenario: Sometime in the future you and your team are involved in a climb on a high mountain.  Just above the snowline you come across a tube containing a data source that was used in the early part of the 21st century, by a previous expedition.  The tube has been exposed due to global warming.  The contents of the data source gives a clue to what happened on the expedition.
Challenge: Each team is to determine the purpose of the original expedition, what the expedition discovered and what happened to them as an animation.
Process: We worked in teams to understand the challenge question, and from there made a 'know and need to know' chart and a plan to organise our time so that the challenge would meet the deadline.  Now that roles where allocated within the group, the work began.  Some were researching, some were designing and others were beginning the animation. We also started to test materials that we would use to make the model of the tube.  The teams worked collaboratively with each other and also with other groups.  One example of this was a peer tutoring session that demonstrate how to use the voice in Animaker rather than doing voiceovers. The challenge also provided opportunities to develop and refine skills.  A presentation board was used by each group to show the process and the work leading up to the presentation.  This was a gradual process.  Then was the day to finalise the challenge ready for presenting the following day.  Each group set up their area and rehearsed their presentation.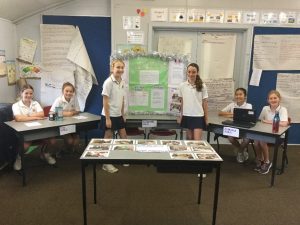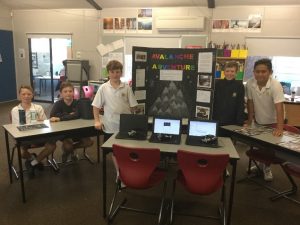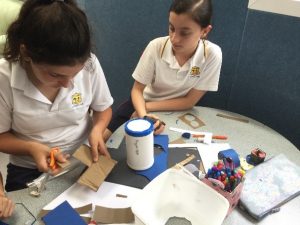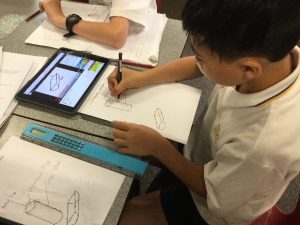 STEM Week Acrostic Poem by Cooper C (5B)
Study of Archaeology
Teamwork, a group of 4
Engineering used to code animation
Motivated to learn
Working hard to excel
Equality, everyone had a turn
Exhausting, a long week of science, tech, engineering and math
Knowledge gained
STEM week was fun by Sienna S (5B)
But soon the week was done
We worked hard every day
And even made our tube out of clay
There where many challenges along the way
But we eventually resolved them all yeah!
Our task was to be forensic archaeologists of the future
And solve a mystery with the help of the computer
We had to put our information on the poster board
And make sure it is all pretty so it will be adored.
My motto at this years Basketball Gala Day by Harrison D (5B)
Be responsible with your on court actions

Act as one
Sportsmanship

Keep on progressing

Energetic on the court

Teamwork

Believe in your teammates

Achieving our goal

Lead by example
Look out for each other
STEM by Bea D (5B)
Exciting Eager
Smiling Working Cooperating
Team Technology Mathematics Engineering
Thinking Discussing Building
Challenging Fun
Archeologists
My Stem Experience by Maddie T (5B)
We had to seek
Information for our tube
A tube containing data
We had to investigate and discover the data
We made the animaker
Now we are all good film makers
We had a strong team
And we made up a good theme
We had a good presentation
And we each had our stations
The animaker, tube,and poster on the table
All sat there and were stable
A Forensic Archaeologists came in
And spoke and showed us all her findings
All this made STEM week
A time of critical,creative,and scientific learning