Friday 25 October Dismissal
To facilitate the set up for the weekend we will conduct dismissal from classrooms on Friday. Children can be collected from 2:45pm without a green slip directly from their classrooms. Please the building through the administration doors, do not enter the building from the library end. This is to leave the front playground free for the sound and lighting set up.
Thank you
We are now just hours away from the best community event of the year- the St Thomas Art & Craft Show. The school is a hive of activity with class art works being delivered by the framers, professional artists signing over their precious artworks, lighting and electricity for weekend set up, food ordered, tents borrowed, equipment hired, books sorted and repairs undertaken. The air of anticipation is palpable.
I would like to thank all of you for your generosity in, once again, getting behemoth off the ground. Our maintenance day was wonderful on Saturday.
Crazy Sock For Caritas
Crazy Sock Day last Friday raised a whopping $523.45 for Caritas. Well done!
Maths Olympiad 
The programs are unique in that they focus on the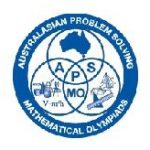 students' ability to solve mathematical problems in a creative manner – as opposed to simply reaching a solution using a prescribed method.
Maths Olympiad has been operating in primary schools since 1987. Each year thousands of schools participate in the competition from around Australia and New Zealand. There are five competition over a period of three months and each competition requires the students to solve five mathematical problems in a 30 minute period. The questions are challenging and usually require the students to carry out multistep complex mathematical calculations to solve the problem.
The Maths Olympiad is an ideal complement to the school curriculum. The main aims of the competitions are to:
develops flexibility for problem solving
Foster creativity and ingenuity and strengthen intuition
Stimulate enthusiasm and enjoyment of mathematics
This year we had students from Year 4, Year 5 and Year 6 participating. We had a student score in the top 10% and another in the top 25% of the 2018 cohort.
Taj Mailei – New Shot Put Polding Record
A new Diocesan record was set recently by St Thomas student Taj Mailei when he achieved a throw of 11.7m at the Diocesan Athletics Championships. Well done, Taj.