In order to develop in students a proper respect for the rights of others, a high standard of conduct is expected and maintained at St Thomas'.
The School aims to create a happy learning environment through a consistent approach to Behaviour Management. Every effort is made to ensure that the rights and responsibilities of individuals are maintained. Every year the School Rules are reviewed by students and staff so that all children are familiar with them. Class rules are based on these.
The PBL program adopts an approach to managing behaviours with proactive discipline within a social/cultural context. At St Thomas' it is believed that teaching students what is expected of them and rewarding students for meeting those expectations is a much more positive approach for dealing productively with student behaviour issues. The purpose of a school-wide PBL approach which involves students, school staff and the parent community is to establish a collective positive learning culture. PBL encourages positive behaviour from students, which has been shown to improve their self-concept and motivation to learn.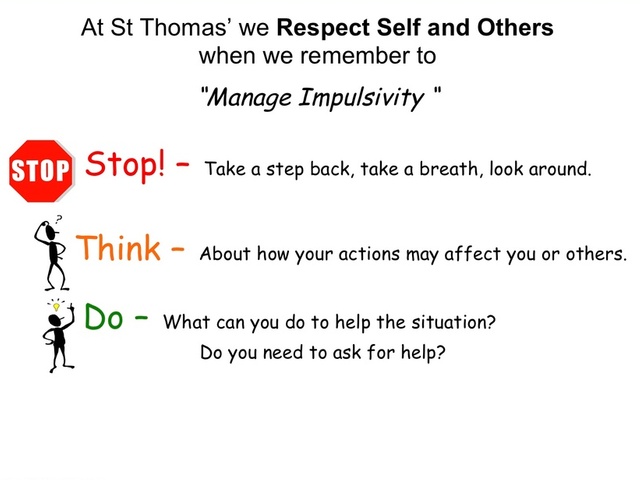 PBL Parent Brochure